After two breaks in 2020 and 2021, the International Consumer Electronics Fair IFA was held again this year at the Berlin Exhibition Grounds. Due to the pandemic, the dimensions were still somewhat modest compared to the pre-Corona years and quite a few manufacturers, who usually filled their own halls, stayed away this time for safety's sake. However, we did not miss the chance to personally award our certified customers, who nevertheless dared to send representatives to the IFA, with a framed version of their certificate.
First of all, we had the pleasure to hand over the certificate for the tedee lock to the CTO Andrzej Kaszycki of the Polish manufacturer tedee. At the same time, we were able to take a first look at the planned innovations from tedee and are still enthusiastic about the elegant design and the commitment that the (as of yet) comparatively small manufacturer puts into the development and continuous improvement of its products.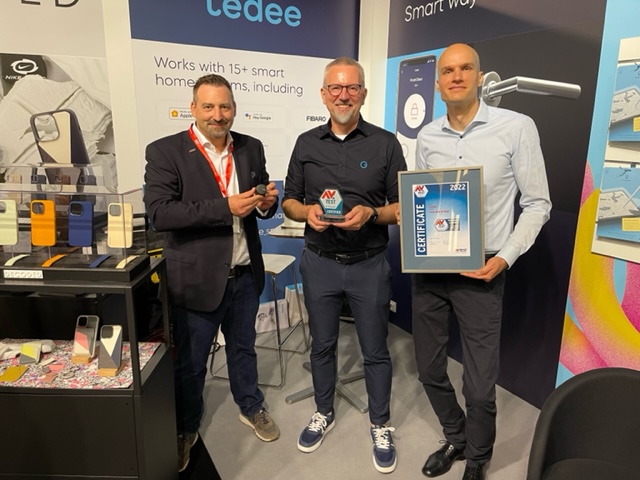 As one of the manufacturers who did not have their own booth at the IFA this year, the Dutch manufacturer Prowise sent a representative especially to receive the certificate for the Prowise Touchscreen Ten in a personal setting. Here, too, we are already looking forward to the new products announced to us and would like to thank Joleen Krieger, Education Advisor at Prowise, for the nice meeting.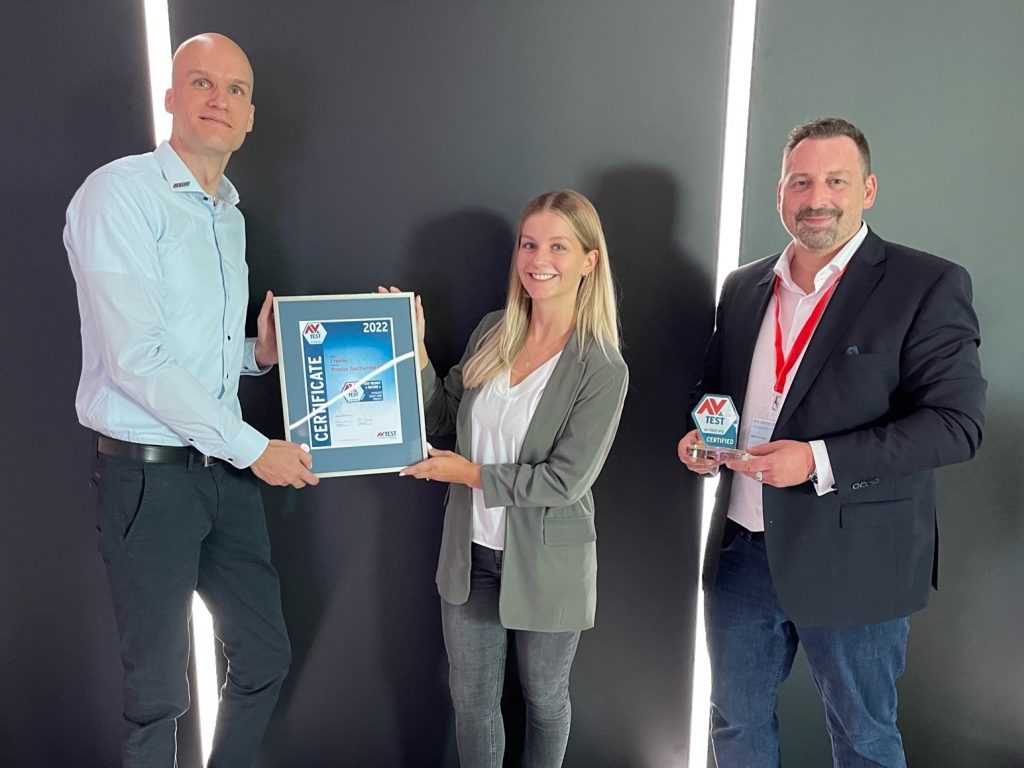 As one of the largest exhibitors at the IFA, it was not difficult for us to find the booth of the manufacturer Bosch Smart Home, where we had the pleasure to hand over our certificate for the Bosch Smart and Secure Starter Kit to one of our first customers ever. It was received by the CEO's of Robert Bosch Smart Home AG Christian Thess and Gabriel Wetzel. To them also many thanks for the nice meeting!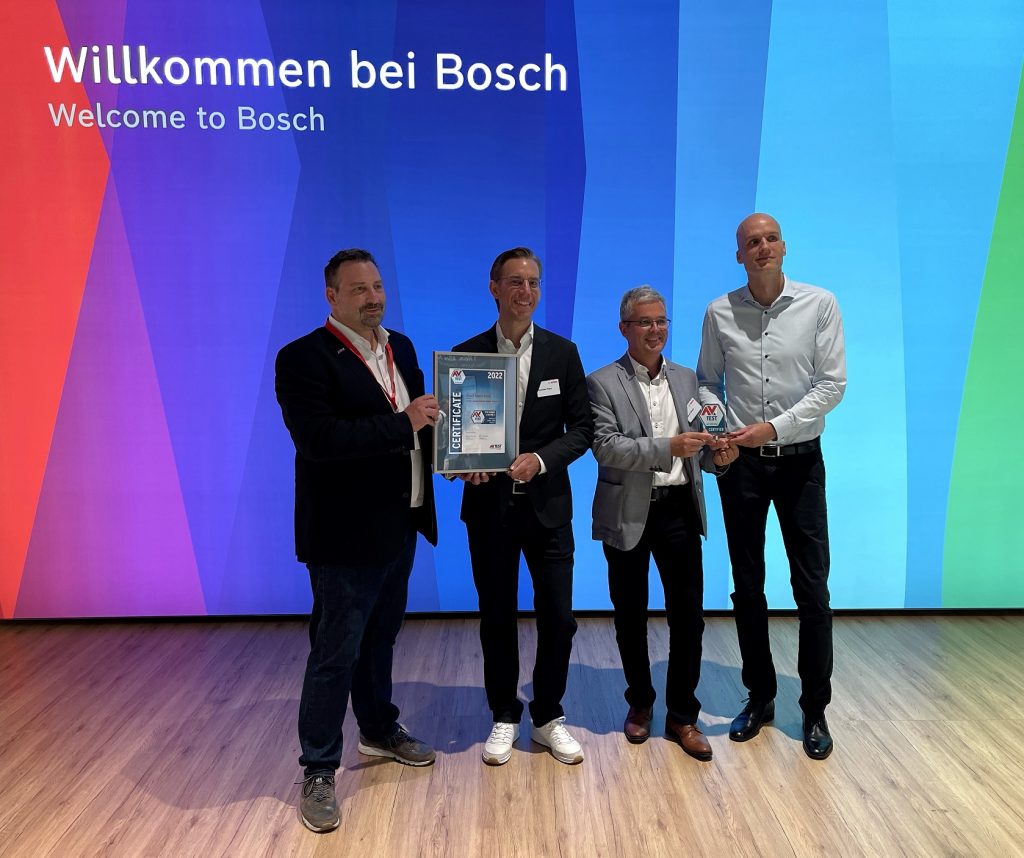 At the end of the day we had the great pleasure to visit a marketing and networking event in the heart of Berlin, hosted by the Austrian manufacturer Nuki, where we were able to personally present our certificate for two certified Nuki products, the Nuki Smart Door and the Nuki Opener, to CEO Martin Pansy. Again, we would like to thank him for the nice meeting, the many interesting conversations and the invitation to the delightful social event.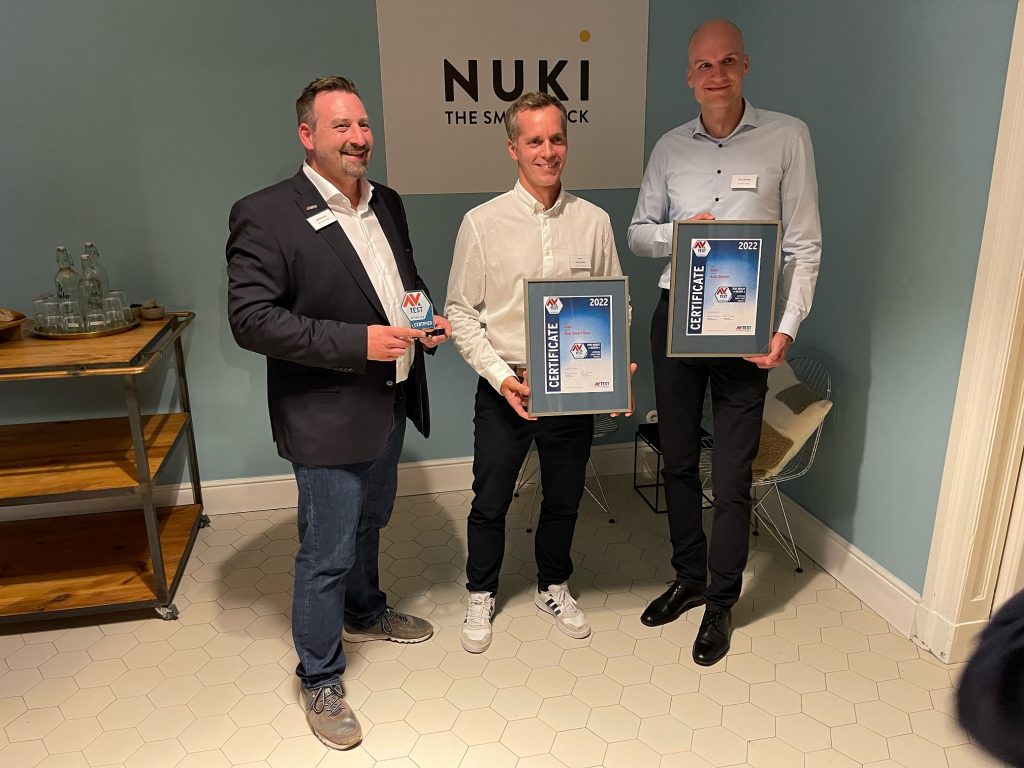 To all the other manufacturers we could not meet this year due to the pandemic: Thank you very much for the good cooperation and see you next year for a personal meeting at IFA 2023.