Digital teaching has become immensely important in the current pandemic. Devices like the Prowise touchscreens are designed to not only give teaching staff the flexibility they need, but can also to let students take part from home in real time and provide them with the materials they need. Commissioned by Prowise, we took a closer look at the touchscreens and apps in our certification test.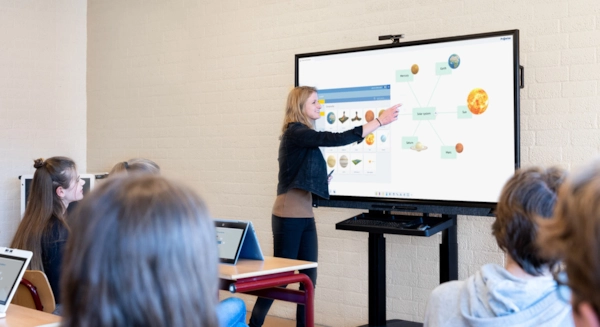 Prowise offers its devices in screen sizes up to 86 inch, so it should have the right format for mancy conference or classroom environments. In addition to 4K-IPS displays, the devices feature a touchscreen (32-40 point multi-touch) as well as pen support. Additionally, a 2.1 sound bar as well as the Prowise MOVE camera and 4-6 microphones depending on the model are installed – so nothing should stand in the way of online conferences and homeschooling. The operating system is based on a very well isolated Android 9 with its own App-Store, but a Windows 10-PC can also be installed.
Applications
In our test, we first took a closer look at the Prowise apps available on Android and iOS:
All apps were examined using static and dynamic analysis. No notable vulnerabilities were revealed in the process. During our tests, all apps always communicated in encrypted form and only had the necessary permissions required for operation.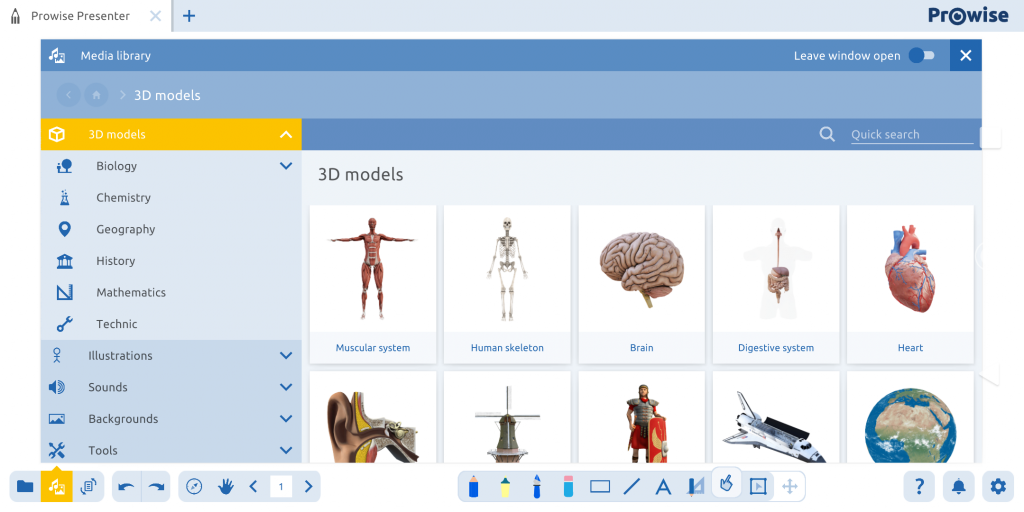 Due to the Android system on which the device is based, it was also tested whether it could be compromised by downloading and installing apps from foreign sources, for example. However, this is effectively prevented, not least by the fact that the basic system is very well sealed off by the Prowise user interface.
Online communication
The Prowise touchscreen (firmware version 1.0.23) and the Prowise apps always communicated TLS1.2-encrypted during the test. No obvious vulnerabilities were detected. The scan of the device itself also did not reveal any information about possible entry points.
Privacy
Both the device and the apps were also examined in detail in terms of privacy. During test time and in communication with Prowise, not only were the privacy statements revised, but the permissions required for the apps were also reviewed by the manufacturer. We are pleased that even with an already privacy-friendly product, Prowise remains committed to further increasing transparency and collecting only the data that is absolutely necessary.
Conclusion
The Prowise touchscreens showed themselves from their best side during our test and delivered a solid performance in all areas. The points of criticism that came up during the test were immediately fixed by Prowise. After extensive testing, the AV-TEST institute awards the AV-TEST certificate "Approved IoT Product". Thus, nothing stands in the way of secure digital learning – at least from a technical point of view.